Transform your practice from a collection of individual players to a team of amazing performers! The Symphony Dental Teamology approach maximizes each role in your practice to surpass all expectations - from the owner, the team, and... YOUR PATIENTS.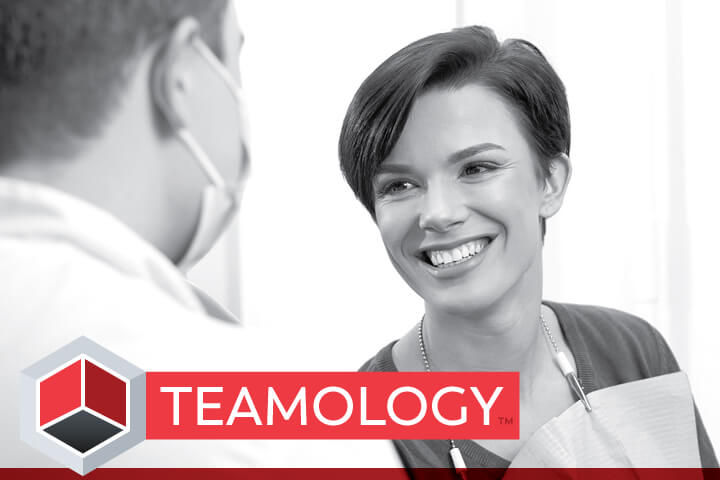 What is Teamology?
Our 3-Part Concert of Training, Application and Implementation is based on over 150 years of collective business, marketing, sales and dental experience in our Advisor Team.
PART I: Communication, Interpersonal Skills and Team Dynamics
Instructor: Alexa Chilcutt, PhD
Next Session: September 27, 2013 · North Georgia
Download Course Outline

PART II: "7 Steps to Yes" Treatment Acceptance
Instructors: Dana Brockington, DMD, MAGD & Debbie Druey, MBA
Next Session: TBA - Watch for 2013 Dates Soon!

PART III: Your Practice Personality
Instructors: Jamie Livermore, RDH & Greg Welch
Approved PACE
Program Provider
FAGD/MAGD Credit
Approval does not imply acceptance by a state or provincial board of dentistry or AGD endorsement. (02/22/2012 to 02/21/2014)
Livermore:

Customer Service & Telephone Skills
Informative & Compelling Hygiene Visits
Welch:

Social Media Marketing for the Dental Practice
Practice Personality Branding
Next Session: TBA - Watch for 2013 Dates Soon!
Symphony Dental Teamology™ is a one of a kind, personalized learning experience for you and your team. Call 678.563.6122 and speak to a Client Advisor to learn more about how to take advantage of this opportunity to expand your team's core strengths and reach new heights in your practice.